Wednesday, October 17, 2018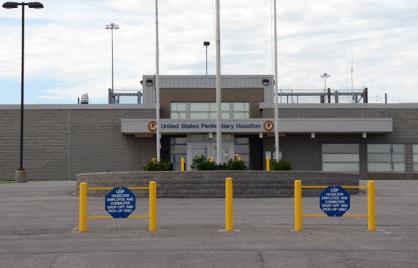 In response to the stabbing deaths of two DC men at USP Hazelton in September and April of this year, CIC representatives visited USP Hazelton on October 3, 2018, and interviewed 58 DC men.
CIC staff asked the men questions regarding safety and security of the facility, in light of the violent 2018 deaths. Regarding general safety, about half of the interviewees reported that they feel safe at the facility. A few men commented that "a prison is a prison," implying that they have a lower expectation of safety there. The consensus among DC men was that the Secure Housing Unit (SHU) is the most unsafe area of the facility, where staff allegedly assault inmates. Furthermore, while there are cameras in the facility, DC men reported that it is generally known where the blind spots are located. There were several reports of animosity among incarcerated DC men, with the lack of security providing opportunity for violent acts among them. Additionally, there was an overwhelming consensus of the DC men interviewed that staff members are racist and disrespectful.
The CIC also visited one DC individual at FCI Hazelton, whose loved ones and other inmates reported that he was beaten by staff while in the SHU. Following the visit, the CIC received an additional report from loved ones of another DC man in the FCI Hazelton SHU, saying that he was also beaten by facility staff. The CIC has communicated these reports to the Federal Bureau of Prisons (BOP).
The CIC will provide a more comprehensive letter with recommendations based on its observations to the BOP. In the meantime, if anyone has information on safety and security and conditions of confinement at any of the Hazelton facilities, please call the CIC at 202-478-9211 or email at [email protected]