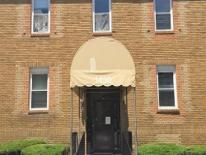 July 22, 2019
Fairview Residential Reentry Center (RRC) is a women's residential reentry center owned and operated by Reynolds and Associates for more than 20 years in Northeast DC.The CIC previously conducted an onsite inspection of Fairview in June 2013. As of May 2, 2018 Fairview's occupancy was 20 (15 BOP, 1 DOC, 4 Home Confinement).
Fairview houses female inmates who are within 17 to 18 months of release.This May 2018 inspection report explores areas of interest within the facility regarding the overall experience of BOP residents, which includes finding housing and securing employment.
The CIC thanks its staff, board members, interns, volunteers, Federal Bureau of Prisons Central Office and facility staff, incarcerated DC residents and their loved ones who have contributed to this report.*
*Please note that the BOP response misstates the actual inspection date of May 3, 2018 as May 2, 2018.