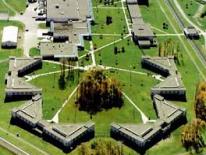 July 11, 2019
The District of Columbia Corrections Information Council (CIC) conducted an inspection of FCI McKean on July 20, 2017. FCI McKean is a medium security facility located in Lewis Run, PA, approximately 217 miles from DC. As of May 2017, there were 33 men convicted of DC Criminal Code offenses at FCI McKean.
The inspection report explores areas of interest within the facility regarding the general living conditions, health services, education, employment and programming, safety and security, and disciplinary and grievance processes. The BOP responded to our report on June 18, 2019, which they received on April 26, 2019. A copy of their response is below.
The CIC thanks its staff, board members, interns, volunteers, Federal Bureau of Prisons Central Office and facility staff, incarcerated DC residents and their loved ones who have contributed to this report.