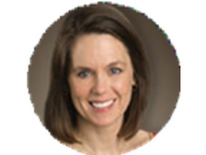 Katharine A. Huffman serves as a Principal at the Raben Group LLC in Washington, DC, a comprehensive legislative law firm with a mission to identify opportunities and solve problems for clients in the corporate, nonprofit, foundation and government sectors. With many years of experience working with nonprofits and foundations, Ms. Huffman leads teams to assist clients in identifying their policy goals, developing short- and long-term strategic plans, building organizational programming and resources, expanding coalition partnerships and implementing public and policymaker educational and lobbying campaigns.

Prior to joining The Raben Group, Katharine was the Director of State Affairs for the Drug Policy Alliance, a national nonprofit membership organization. She also founded the organization's first state-level office, in New Mexico. Ms. Huffman began her legal career as a civil rights litigator and Soros Justice Fellow at the Southern Center for Human Rights in Atlanta, where she focused on prison and jail conditions of confinement in the southeastern United States.

Katharine grew up in Memphis. She received her law degree from Yale Law School and received her undergraduate degree in psychology and music from Emory University, where she was a Robert W. Woodruff Scholar. She has lived and worked in the District of Columbia since 2004, where she and her husband are currently raising their two young children.