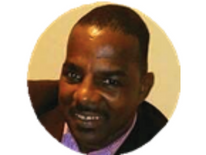 Mr. Woodland serves as a Community Outreach Coordinator for the DC Department of Behavioral Health, working closely with community residents to increase awareness of and access to behavioral health services. He has worked to develop and implement a data-driven community outreach action plan and has participated in the development of prevention and recovery programs conceived by the Department of Behavioral Health.
Prior to this position, Calvin severed as Chief of Staff to Councilmember Jim Graham of Ward 1. He was also CEO of the Calvin Woodland Sr. Foundation, started in 2000 by family and friends in honor of the Legacy of Calvin Sr., who fought for his community in Ward 8, of Washington, DC for over 30 years. Mr. Woodland focused on developing and implementing programs and services that remove the environmental barriers that negatively impact the lives of low-income residents in the District of Columbia. By providing and facilitating professional development, parenting skills, general communication skills, financial literacy, wealth-building, and home-buying trainings to improve the self-esteem of participants.
Mr. Woodland, born and raised in Southeast, Washington DC has served as a member of the Advisory Neighborhood Commission for eight years, as well as Chairman of Ward One Democrats for two years. He has also volunteered his time facilitating counseling on HIV/AIDS and general sexual education in the District.